Podcasting World of Warcraft: The Instance!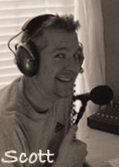 Scott Johnson and Andrew Konietzky have created a popular web broadcast for World of Warcraft. Their highly informative and entertaining podcast has drawn thousands of listeners who are looking for newest tidbit on Blizzard Entertainment's MMORPG. Andrew comments on the history of The Instance.
When Scott Johnson and Andrew Konietzky started
The Instance
they didn't realize how wildly popular that program would become. Their names and their show now have become well-known among gamers in World of Warcraft. Providing quality news and information about the game every week, they have grown their listener base to a loyal community of tens of thousands in a matter of a year.
In The Beginning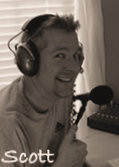 The Instance debuted on January 2006. Scott and Andrew first came up with the idea for show after playing World of Warcraft and noting a lack of podcasts that could provide gamers with consistently useful information. Scott was already a seasoned podcast veteran with the ExtraLife Radio show (ELR) and Andrew has become a regular personality on that show.
"We listened to a lot of other Warcraft podcasts that had great potential and some that were mediocre. If they only tweaked and changed some things they could be great shows."
Format is Key
What makes The Instance stand apart from other WoW podcasts is the organized and professional format of the program. While other podcasters go for a more free-wheeling open format, Scott and Andrew choose a broadcast timeline with consistent segments. This provides listeners with consistent, concise news and information about WoW.
"One thing we realized about other podcasts is they didn't have a format. But, we wanted to have a format. We needed a structure. That keeps us focused and keeps listeners from missing information. It helps so much to have an outline to follow."
The most important segment in the Instance is news and information. The "Big News of the Week" comes from official sources in WoW such as contacts within Blizzard or the gaming industry. Information in their "Rumors & Scuttlebutt" segment come from gamers in the field and other outside sources. Despite the large amount of information in these segments, listeners can still glean the latest information on the game in a matter of minutes.
The "Drop of the Week" provides listeners with the most useful and coolest add-ons for WoW and fan made movies. The "Town Cryer" provides a way for listeners to contribute content to The Instance in the form of E-mails. This segment allows Scott and Andrew to answer E-mails from listeners who may have questions, information or tips regarding the game.
Amazing Growth
As the user base has grown, so has The Instance programming. The "Town Cryer" segment has been expanded to include the "Dev Soapbox" section which allows users to vent complaints regarding broken game features that have not addressed by Blizzard. Another section, "Jack-Tard of the Week", features hilarious listener-submitted stories about stupid or mean players in the WoW.
The Instance has evolved to incorporate an "Epic" topic which recently has become a popular format to the show. This has allowed Scott and Andrew to focus on a specific issue and add more depth to the discussions in the show.
More recently, Scott and Andrew have added a new personality to The Instance. Neither Scott nor Andrew has time to play high-level characters on WoW. Randy "Deluxe" Jordan joined the core group to add depth to the broadcast. His experience with upper-level WoW game-play has made Randy an invaluable resource and contributor to the production.
"If we have a certain topic, we now can get Randy's perspective from a high-level character. Everyone is happy because you can get a perspective of the game from a very casual player to a level-55 plus player."
One aspect of the podcasting venture that surprises Andrew and Scott is how successful The Instance has become in such a short time on word-of-mouth marketing alone. It continues to grow by leaps and bounds and is currently at episode 57. The Instance has also attracted the attention at Apple I-Tunes and Blizzard Entertainment itself.
"There are 8.5 million people who play WoW, so that is the possibilities for numbers. We have listeners from Japan, Europe, South America, and the Middle East. We were astounded that The Instance has been rated on I-Tunes as one of the `Must Listen' shows. We have quite a few people at Blizzard that listen to the show too."
Voice Chat in Game
As a proponent of voice-chat in online games, Andrew was excited to see the integrated voice capabilities of Dungeons and Dragons Online and he hopes to see voice chat put directly into World of Warcraft. Rather than relying on third party solutions such as Ventrilo or TeamSpeak, a game would be more efficient, using less resources and bandwidth.
"When you run a separate program, it eats up your bandwidth. You're transmitting two sets of data - voice data and game data. That's why some of the game companies are starting to integrate voice into their games."
Andrew had an introduction to voice-changing software in Episode 11 of The Instance after receiving a copy of MorphVOX from Screaming Bee. Since that time, he has enjoyed the ability to change his voice to match his in-game character. He also uses the software for doing voiceovers on The Instance. He is looking forward to the day when voice-changing software will be incorporated directly into the game.
"The potential for this software is stunning. I came across many Posts on the D&D Online Forums of players using MorphVOX, and talking about how "Normal" Voice Chat is ruining the Immersion in the game world."
The Future of The Instance
What is in store for listeners of The Instance? Scott and Andrew will continue to provide quality programming to the ever growing listener base. The great popularity of the show has made them celebrities among fellow gamers. This makes Andrew uncomfortable with his new status.
"I would meet people outside of the game and they would freak after they find out that I'm the Instance guy. That really weird's me out because I'm just normal person who's doing my job."
One fact that listeners don't often know about Scott and Andrew is that they do not have professional training in radio broadcast. However, that doesn't affect the quality of the show, which is professionally delivered consistently every week without a hitch. Andrew soon plans to go to school for radio broadcasting to hone his skills at producing shows. He intends on continuing to produce the weekly broadcasts of The Instance while he is in school.
Both Scott and Andrew hope to have the resources and time to produce shows full time. As the revenues of the venture grow with more sponsors and merchandise, it is soon becoming a reality. But, they also don't want to take the many listeners of The Instance for granted.
"We would really like to do more public events, to be able to be able to make it to conferences to `meet and greet' the people who listen to our show.";