The detuner shifts your voice spectrum up or down giving you an out-of-tune kind of sound. This is useful for simulating analog radio or robotic sounds.
---
Detuner Effect Customization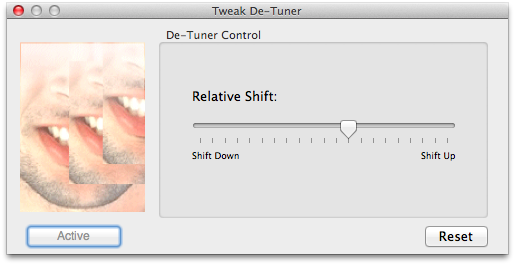 Relative Shift: Controls the the spectrum shift. To shift up slide to the right. To shift down slide to the left. To reset to neutral, click on the Reset button.
---