Setting New Trends in Satellite Radio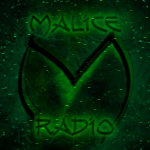 The Reverend Malice and Cardinal Sin get ready to launch into the world of satellite radio. With new ideas and new technologies such as voice-changing software, they plan on blazing a new trail in radio broadcasting.
"Malice Radio" had its start in late 1998 as a premiere Gothic internet radio station. It attracted a hoard of listeners and provided bands with a venue for showcasing their music over the Internet. After a year of a rapidly growing listener base and an impressive list of bands, the show dropped off the radar without announcement. Unknown to the fans, Malice Radio never really died, but remained dormant for more than 7 years.
In just a few months, the Reverend Malice and his business partner Cardinal John Sin hope to re-launch Malice Radio. Their show will provide rich and flexible material that appeals to many listeners in the growing industry of satellite radio. With more than 10 years of experience in radio broadcasting and using emergent digital audio technologies, Malice plans on creating a show with unique and fresh content that sets new standards in broadcasting.
"When satellite radio came out, I said `this is going to be the new thing'. I want to use the technology that we have to put together a show."
The Reverend Malice has many years of experience at radio broadcasting and has seen various transitions of that industry as digital technology has improved. In 1989, at the age of 17, he landed his first job as a news correspondent at WNSL/WQIS in Laurel, Mississippi.
He was promoted to Production Manager, responsible for all aspects of producing commercial ads. His job included talking with clients and sales reps, assigning commercials, creating and producing the content, and ensuring that the whole process ran smoothly from idea to live broadcast. His unique and cutting-edge work has won him awards with the National Broadcasting Association.
"We all worked in a collaborative environment and were all on the same page. Some were afraid to break the bounds. I stepped out."
In October 1998, Reverend Malice began a new trend in internet radio. Helping to create a station that played Gothic, edgy music provided Malice with a "no holds barred" environment that let him exercise full artistic freedom free of FCC restrictions. This was the start of Malice Radio. In the following 14 months, it would attract listeners and bands from around the world.
Malice attributes the success of the show to a devoted listener, Goth Girl, who worked diligently as a volunteer to grow the listener base and draw in the large number of bands that played on the show.
"She is also the primary reason that just the other day we decided to retain the Malice Radio name and continue forward from where we left off."
From the time he started in the broadcasting industry until 1999, he saw the changes from vinyl to CD to digital. After noting the growing trend of satellite radio, in 2003 Malice came up with some fresh ideas for broadcast using his decade of experience, creative talent, and the emergent audio technologies. He would create a free-flowing radio program for the future, not restricted by traditional format or genres.
Malice will also rely on the new audio technologies to create and deliver his broadcast. This includes the ability to provide pre-recorded and live content to the internet as well as to a satellite feed. He currently is working with an agent for submission to heavyweight companies in the Satellite industry such as XM and Sirius.
Another technology that will help Malice create content is voice-changing software. This allows him to multiply his voice talent by easily creating alternate character voices for his recordings. Deciding against paying hundreds of dollars for hardware solutions, he chose to use MorphVOX to do his voice-overs.
"MorphVOX gives me a broader range of options for my voice. What I can't do with my voice, the software can do. People don't realize how much power there is in this software."
In addition to adding extra depth to his recordings, MorphVOX is saving Malice time. With the preset voices, he can customize to a particular character and choose it quickly during a recording session. The various voices and effects provide him with "an endless sea" of options. Here is a sample of one of his draft recordings using MorphVOX Pro:
Darth Vader Parody
.
"MorphVOX saves me a lot of time. I can change my voice at a push of a button. And I don't have to worry about the details of production."
The new venture is not without challenges. Acquiring the equipment and software for this business will require some up-front financial investment. Also, generating a loyal network of listeners will take effort and time. Regardless, Malice and Sin are ready for the challenge.
"Malice Radio never died and I can't allow it to. It never died within me and I must return."
When Malice Radio returns, it definitely won't be "your ordinary show". Malice is hoping to pull in much of the talent that created the magic and inspiration for the original show. Powered by unfettered creativity, a passion for no-nonsense broadcasting, and new audio technology, the show is sure to turn satellite radio on its ears.;