Getting the Jump on Technology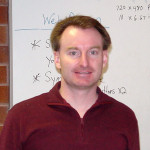 Over the last nine years, Tim Miller has been teaching multimedia technology classes to high school students. Recently, Tim has incorporated voice changing software in the classroom, allowing his students to easily create voiceovers for their projects.
What started off as pilot program for teaching technology to students has now become a standard part of a number high school programs. The founder of Allen Communications originally thought of the concept when he was looking to hire people for his business. He found that high schools and colleges were turning out plenty of graduates but most lacked the experience in software and multimedia technologies that he was looking for in a candidate.
The First Program of Its Kind
Tim Miller, an educator in a technology college, helped to teach the first program of its kind, designed to provide high school students with a head start on technologies ranging from video production to Web design. The fast track program would allow students to quickly acquire the skills in these technologies and give them and an advantage in the job market after they graduate.
"I was one of the first instructors to teach this program. Over the course of the program, the students would learn how to make a piece of software and to create the video and the audio."
When the State Office of Education added the new multimedia education curriculum for high school students, they approached Tim. It was a perfect opportunity. His college was located directly across the street from a high school. The result was the students could benefit from professional multimedia instruction and the high school would not have to expand their building or staff in order to accommodate the new program.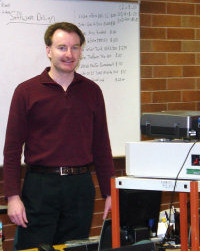 The college enrolls both adults and high school students. Tim focuses mainly on high school students. His multimedia program runs for one full year for full-time students or up to three years for part-time instruction. Over the course of the program, his students will not only learn about multimedia technologies, but also receive hands-on training.
The technologies that are covered by the program include video production, from design to the final product. Students also learn about audio and video software editing tools. In addition, Tim teaches software design and programming, computer hardware certification, and Website design. The multimedia program has grown to include another instructor and incorporate 3-D animation.
During the program, students are required to complete a final project, creating a movie from start to finish. The students work in groups of three. The project begins with the students designing a movie on paper using a story board. Next they create video footage for the movie and bring sound resources into the mix. After filming, they use editing software to combine the audio and video content to create the final movie. A similar process is followed to complete a final project for software and website design.
Adding Voiceovers with MorphVOX
In many cases, the movie will require voiceovers which sometimes cause students to be self-conscious about recording their voice. MorphVOX can provide students with the confidence for creating voiceovers. It also allows students to use many different voices with just a single voice talent.
"MorphVOX gives my students confidence and a smooth voice pattern. The anonymity gives them confidence in voice acting, so they can be free and stretch their borders. MorphVOX does that for them almost immediately."
Tim describes a final project where students recorded footage from an Xbox game to create a movie. They designed a story board and used the characters in the game to act out the movie. All the voiceovers in the production were created using MorphVOX.
"The darker and deeper voices they used from MorphVOX worked out well, and they had an absolute blast making the movie."
He also notes the importance of adding voice changing software to education. The ability to create voice content for animations, presentations and other multimedia can transform a student's learning experience.
"Any educational piece of software that you bought off the shelf could be done using MorphVOX voices. That could be the friendly voice teaching the letter 'A', or the mad scientist voice teaching something in science. I would think any multimedia teacher out there would say `That's really cool'."
Instilling the Love for Computers
Year after year, Tim has been helping thousands of students learn the essentials of multimedia technology. A number of his students have continued to pursue a career in this area and have been quite successful. It is quite clear that Tim efforts have provided students with the experience and appreciation for computers and technology.
Tim describes a day when he ran into one of his former students. She told him, "This is going to be my career! When I was in your class, you taught me to love computers."
;