MorphVOX Pro can be used with Adobe Captivate. You can change your voice real-time while you are recording your presentation.
Adobe Captivate uses the system default microphone for audio input. MorphVOX Pro must be running for morphing to work while doing your capture.
If you have not set the Screaming Bee Audio microphone as your default please Click here for instructions on setting the driver before running Adobe Captivate.
Set Adobe Captivate to use the default microphone drivers by first opening the Preferences dialog from the Edit >> Preferences menu item on the main Captivate application.
---
Adobe Captivate: Preferences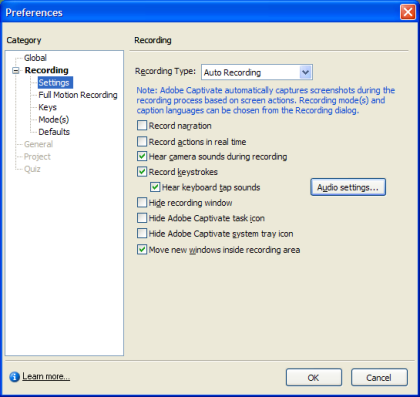 After opening the Preference dialog, you should see the above image. Click on the "Audio Settings" button.
---
Adobe Captivate: Audio Settings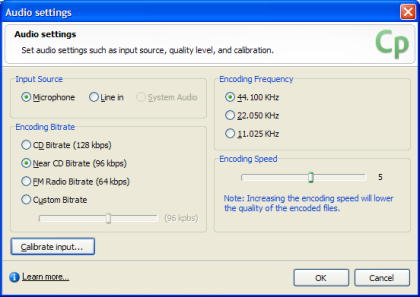 On the Audio Settings dialog, select Microphone and 44,100 KHz Encoding Frequency. After setting these then press Calibrate input..
---
Adobe Captivate: Testing with calibrate input..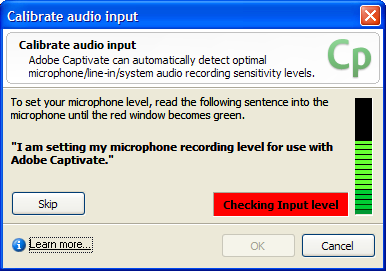 To adjust the calibaration levels you may have to adjust your real microphone levels and check the boost option within sound control panel for the computers microphone. Press OK when you are happy with the levels and you are now set to record a morphed voice.

The microphone MorphVOX Pro gets its source from is under Device Settings on the MorphVOX Preferences dialog.
Click here for more information.
---